In August 2016, the trial operation of the Tibet Shuanghu Project (5600M above sea level) with integrated energy storage and air conditioning in the lidding box was successfully completed.
  Reprinted from China Energy Network: "Sunlight Power: Using incandescent lamps on snowy plateaus is no longer a luxury"
  "On the snowy plateau in northern Tibet, there is a beautiful city of the sky-Shuanghu. Here the sun cares, but life here is a little angry."
  "The chronic lack of electricity has made the use of incandescent lamps a luxury here."
  "In order to improve this situation, the construction of the Shuanghu Renewable Energy Local Area Network project in Tibet started in 2016. Sunshine Power provided photovoltaic inverters for this project, and Sunshine Samsung provided a complete energy storage system for this project."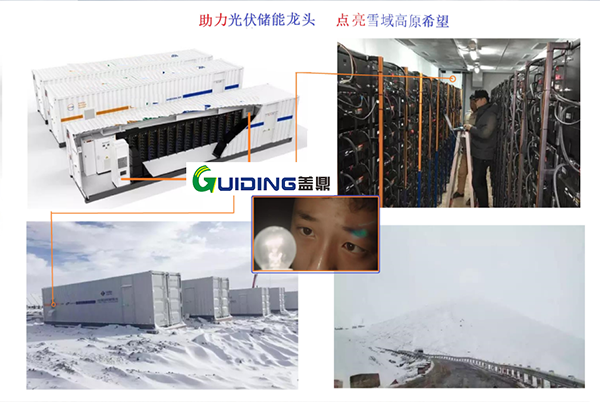 8In August 2016, the first batch of 16 integrated container air conditioners in lidding boxes was supplied to Tibet 5600M with the host project, and a trial run was successful. High-altitude air has high pressure drop, high temperature difference between day and night, and high electrical derating. The delivery time is tight and the task is heavy. Faced with such a "hard bone", Gai Ding has been "twisted into a rope" from research and development to production, from the boss to the workers. Quality and quantity to complete the order on time and achieve a successful test run
  —As the designated supplier of Sunshine Power's energy storage container air conditioner for this project, "Gai Dingren" feels a great responsibility.
  — Facing the construction period of the first batch of 16 air conditioners from design procurement to manufacturing within 14 days, the "Gai Ding Ren" feels a difficult task.
  — The hardships and sweats of the 14 Gaiding people day and night, and the hard work and hard work of the 14 Gaiding people day and night, in exchange for the customer's affirmation, in exchange for self-transcendence, and the snowy plateau herder Hope of life.
  Establish production base and realize capacity expansion
  In order to meet the ever-increasing production needs, with the joint decision of the company's management team, in August 2017, it was located in Pinghu Economic Development Zone, Jiaxing City, Zhejiang Province. The hourly drive, combined with Shanghai's R & D resources and the production costs of Pinghu City, has resulted in a rapid increase in production capacity.